AHC SALON Hair Replacement & Wigs
6712 Evergreen Way
Everett, WA 98203
800 977 9447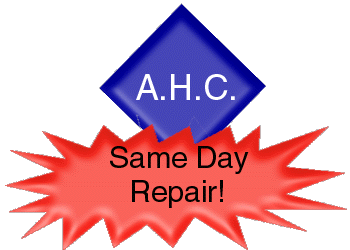 We will be here to answer your hair replacement questions
FOR MOST VENTILATING JOBS (ADDING HAIR) WE CAN HAVE YOUR HAIR REPLACEMENT BACK TO YOU THE NEXT DAY. WE DO REPAIRS FOR PRIVATE PARTIES AND COMPANIES. PLEASE CALL AND GET AN APPROXIMATE QUOTE. ALL WORK IS $70.HR SHOP TIME (800-977-9447) WE REPAIR, ALTER WIGS AND HAIR REPLACEMENTS. PLEASE CALL FOR AN APPOINTMENT, MAIL NEXT DAY AND WE WILL RETURN NEXT DAY MAIL. IF YOU ARE IN A HURRY WE CAN SOMETIMES RETURN THE SAME DAY THAT WE RECEIVE YOUR REPAIR WORK. FOR APPOINTMENT CALL:
800 977 9447
<![if !supportEmptyParas]> <![endif]>
SEND E-MAIL MESSAGE-: AHC HAIR
IF YOUR NOT IN A HURRY WE HAVE AN OVERSEAS SERVICE
WE HAVE A LARGE SELECTION OF STOCK HAIR UNITS MADE OF INDIA HUMAN HAIR. ALL GRAY HAIR IS MADE WITH SYNTHETIC HAIR .WE CAN MAKE YOU THE HAIR UNIT OF YOUR CHOICE. AFTER 30 YEARS OF TESTING PRODUCT MATERIALS WE FELL WE HAVE THE MOST DURABLE AND NATURAL LOOKING NON-SURGICAL HAIR SYSTEM ON THE MARKET. POLY-URETHANE ONE INCH EXTERIOR WITH MONO-FINE-MESH IN THE CENTER. THIS MIXTURE OF POLY-URETHANE IS TIME PROVEN FOR DURABILITY AND LIGHT COMFORT. THE MESH IS OF THE FINEST QUALITY.THIS MAKES IT EASILY FIT TO THE CONTOUR OF THE HEAD. THE HAIR IS FROM INDIA. THIS IS THE CLOSEST TO EUROPEAN TEXTURE AND STRONGER THAN EUROPEAN. THIS GIVES IT LONGER LIFE WITH PERFECT BLENDING ABILITY.


LEARN HOW TO ATTACH YOUR REPLACEMENT SEMI-PERMANENTLY
<![if !supportEmptyParas]> <![endif]>
THIS IS THE NEWEST WAY OF ATTACHING. YOU CAN GO WATER SKIING. DO THE THINGS THAT YOU WANT TO DO IN COMPLETE CONFIDENCE. GET THAT FELLING OF CONFIDENCE. ENJOY TOTAL FREEDOM.THIS IS WHAT EVERYONE IS CALLING COSMETIC SKIN GRAFT. IT LOOKS FEELS AND REACTS AS THOUGH THE HAIR WERE TRULY YOURS.
Using SensiBond (semi-permanent attaching)
<![if !supportEmptyParas]> <![endif]>
WE WILL CREATE, CUT AND STYLE YOUR NEW CUSTOM HAIR REPLACEMENTS WITHOUT YOU LEAVING YOUR HOME
<![if !supportEmptyParas]> <![endif]>
JUST SEND A PICTURE OF HOW YOU COMB YOUR HAIR. MAKE A CAP BY STRETCHING CELLOPHANE OVER THE AREA TO BE COVERED. HOLD THE CELLOPHANE TIGHTLY OVER THE AREA THAT NEEDS HAIR. PLACE SCOTCH TAPE OVER THE CELLOPHANE. COVER WITH TWO LAYERS OF TAPE. USE A GREASE PENCIL TO MARK THE OUTLINE. PLACE A MARK IN THE FRONT CENTER (PLACING UP FOUR FINGERS FROM YOUR EYE BROWS) PLACE MARKS ONE HALF INCH INTO THE HAIR ON ALL SIDES OF THE AREA TO BE COVERED. CONNECT ALL THE MARKS AND CUT OUT THE CAP.(FOR PERMANENT ATTACHMENTS PUT MARKS ONE INCH INTO HAIR.) CUT A SAMPLE OF YOUR HAIR FOR COLOR AND TEXTURE. MAIL TOGETHER AND WE WILL CREATE A NATURAL UN DETECTABLE HAIR UNIT THAT WILL MAKE YOU FEEL PROUD.
<![if !supportEmptyParas]> <![endif]>
IT'S JUST THAT EASY
LET US KNOW YOU FOUND US ON THE INTERNET
---
<![if !supportEmptyParas]> <![endif]>
WE HAVE UNITS FOR MEN AND WOMEN
CUSTOM HAIR UNIT PRICE (Hair length under 7 inches)
$695.00
DELIVERED IN SIX WEEKS
STOCK HAIR UNIT PRICE
$450.00
DELIVERED THE NEXT DAY FROM WHEN WE RECEIVED YOUR ORDER
FOR HELP CALL : 800 977 9447
---
(Due to many requests for information:)

I have been in the hair business for over thirty years. I have seen many solutions sold to activate growth of the hair follicles. Federal law does not interfere with these people because their products do grow hair and if your scalp is just in need of stimulation they can help. These products clean the oil build up in the hair follicles and stimulate the skin to bring blood to feed the hair. This can lengthen the time that each hair stays on the head. That can make the hair fuller. This does not mean you are growing new hair. Each hair goes dormant for a period and then starts growing again after a rest. So don't worry if you find hair in your sink. This does not mean you are thinning. Hair grows, falls and then grows again. All of these products grow the same type of hair that grows on your arms. Nothing as of yet will grow full-length hair. There is a home remedy that does a better job than the ones they sell. Marketed products only try to copy the old grandma solution. If you want it go to: Restorer. I hope that this helps.
E-Mail to:
co@ahchair.com
WHEN YOU WANT THE BEST IN HAIR THINK

A.H.C SALON HAIR REPLACEMENT & REPAIR

800-977-9447


TUE - FRI 10 AM TO 6 PM - SAT 10 AM TO 4 PM-PST
Last Updated: 02/16/09
[Top]